The IB Introductory program follows CAIE assessed curriculum, with students completing a minimum of seven core IGCSE subjects. Students who successfully complete all subjects will obtain an IGCSE certificate.
Compulsory subjects for all students include: English language and literature, Chinese, Mathematics, Chemistry, Physics, Biology, Economics, Drama, Sports, Sociology and Mastermind. This breadth of subjects helps to build a strong foundation for all students preparing for the IB.
Elective courses allow students to pursue their individual areas of interest and further their talents in these areas. Elective courses include art and design, sociology, history and global perspectives.
Mastermind Courses (including career planning, research skills development and project-based learning), career planning courses can help students find themselves, establish future career interests, and prepare for university application. Research skills and project-based learning course imparts learning theories to students, strengthens their research skills, and let them carry out practice through collaborative project and personal project, so as to lay a solid foundation for project-based learning tasks in IBDP.
(2)International Baccalaureate Diploma Program (IBDP)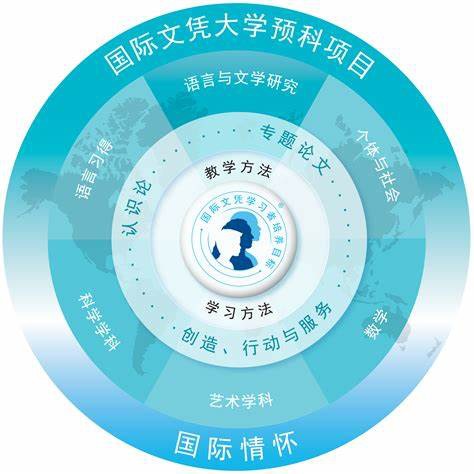 Wide Range of Subjects:In the IBDP students must complete at least one subject from each subject group (except for Group 6). Subject groups are Group 1- Studies in Language and Literature, Group 2- Language Acquisition, Group 3- Individual and Societies, Group 4- Science, Group 5- Mathematics, and Group 6- the Arts.
Individualized Learning Opportunities :Students choose subjects within each subject group which best suit their individual learning needs. Subjects are split into Higher Level(HL) and Standard Level streams. Students must choose at least three of their courses to be HL
IBDP Core Subjects
CAS (Creativity, Activity, Service) encourages students encourages students to participate in community service activities and use the skills they are learning to make an impact on the world.
Theory of Knowledge (TOK) is a unique course of IB, which leads students to explore ways to understand knowledge in different knowledge fields and cultivate students' ability of critical and reflective thinking.
The Extended Essay (EE) requires students to complete independent and original academic research paper, develop their research skills and academic writing ability. The EE is fantastic at preparing students for university.
LanguagesThe IB places a great deal of importance on the acquisition of and use of language skills. The language skills in both English and Chinese, particularly academic writing skills, are targeted towards helping students be prepared for university study.
Comprehensive DevelopmentThe implementation of IB teaching method and learning method (ATTS & ATLS) throughout the four-year teaching process, as well as the unique core courses, to cultivate students' comprehensive ability, so that students have a higher ability to express statements and opinions when applying for University.
Overseas Study ExperiencestIn secondary school every student will have at least one opportunity to participate in an overseas study experince.